Today's medical wearable technology has made a quantum leap from the days of simple exercise and fitness tracking applications. A research team from Singapore has recently developed a predictive computer program that coordinates with wearable devices to pinpoint signs of depression. With an accuracy rate of 80% in identifying those at risk, this recent discovery is among many exciting novelties that let us peer through the wondrous capabilities of wearables in modern healthcare. So how do wearable applications disrupt the healthcare sector? And what is the role of software development in all of this? Read on to find out.
Key components of a medical wearable system
Rarely if ever, do medical wearables function as a standalone system. Most of them require remote-access services–like a user app–and robust fundamental structures to run optimally. A medical wearable generally consists of five highly interdependent components:
Wearable hardware
In essence, wearable medical hardware is a body-mounted device with interactive data-processing and analytical capabilities for health and fitness monitoring. This engineered hardware typically hosts multiple coordinated sensors that track and collate user-based physiological readings in real time. Its designs range from smart portable gadgets, such as commercial fitness trackers and smartwatches, to custom medical equipment for ongoing clinical care like portable ECG and blood pressure monitors.
Sensors
Accelerometers, pedometers, and GPS—used in fitness tracking devices to calculate the steps and distance traversed by users in a given time—are the most common sensors found in medical wearables. However, more sophisticated devices elevate this functionality further by incorporating advanced motion sensors, which aptly distinguish different movements and activities for more comprehensive fitness readings. In some cases, these motion sensors can also track sleep patterns by precisely measuring perspiration levels and wrist movements.
Body-borne heart rate monitors are also on the rise. These portable monitors keep track of the heart rate by measuring the electric impedance on the skin or the amount of blood passing through the capillaries through light detection. Although these functionalities are already commonplace in conventional medical settings, their growing prevalence in commercial smart wearables, like Apple and Samsung Watches, heralds the ascendancy of new-age preventative care.
Other advanced sensors in the market include, among others, a UV light sensor aimed to limit exposure to harmful sun rays and a breathing monitoring system specifically for patients with respiratory-related diseases, like Covid-19 and asthma.
Embedded software
While the wearable hardware provides the much-needed structural support to interact with tangible variables, the embedded software, on the other hand, is an iterative mechanism that manages the health information exchange between the database and user interface. This mechanism, often referred to as business logic, informs the wearables of what data to collect, interpret, and store on a cloud infrastructure. It also dictates how wearables communicate with connected applications and other IoT-powered devices through designated APIs in a larger data ecosystem.
Embedded systems come in various complexities and functionalities, from intricate process control environments in multisensory devices like VR (virtual reality) to simple firmware in a detachable medical sensor. Most embedded systems are now equipped with assistive middleware, such as machine learning and voice assistants, to meet the consumers' insatiable hankering for interactivity.
Wearable custom applications
Most commercial wearables we see today, like Fitbit and Apple Watch, can work flawlessly with a host of third-party native programs as well as their proprietary applications. In fact, several software developers have taken an interest in designing hybrid web applications that are compatible with multiple wearable devices. So what's the driving force behind all these trends?
The explosive popularity of web and mobile application platforms in the modern digital market coupled with the inevitable ubiquity of smartphones has sparked the demand for greater interoperability in wearable devices. To seize this lucrative opportunity, tech companies now realize that broader outreach and uninterrupted user experience are key to marketing wearables to broader demographics.
Back-end architectures
Similar to other digital technologies, medical wearables rely on a back-end architecture to coordinate multiple data touchpoints for storing, processing, and modifying information based on the executed commands sent by users. This underlying infrastructure consists of servers, data-rich applications for control operations, and databases. However, with the increased demand for data management, many wearable developers prefer integrating these components via one-stop cloud computing platforms like AWS and Microsoft Azure.
Critical Benefits of Wearable Technology for Healthcare Enterprises
Medical wearable technologies deliver measurable benefits to healthcare organizations, clinics, and physicians adopting these solutions for their private medical practices. 
Here are a few of the critical benefits of wearable technology for community health stakeholders:
Deliver Better Preventative Medicine 
One of the key benefits of wearable solutions is that they provide a means to monitor patient health data regularly and notify medical professionals if systems record anything unusual. 
These elements of remote patient monitoring deliver more effective preventative medicine by providing a more proactive touchpoint linking patients and their providers using wearable solutions. 
Wearables deliver better proactive and preventative medical interventions to head off serious health issues before they manifest as chronic illnesses. 
Enhance Patient-Provider Cohesion 
Wearable sensors deliver healthcare professionals information that enriches their connection with their patients and allows them to create the perfect collaborative care plan. 
Collaboration, communication, and cohesion deliver more efficient healthcare and better patient medical outcomes. Wearable tech creates a better foundation for patients and providers to connect to discuss insights from medical diagnostic data collected in real-time. 
Wearables create new ways for the digital health ecosystem to expand, linking patients with providers using digital health apps and hardware integrations. 
Lower the Cost of Care 
Wearable solutions enhance the ability of medical professionals to identify minor issues before they expand into disease pathologies and chronic illnesses. 
Enhancing preventative medicine across the public health landscape measurably lowers the cost of care and reduces the need for more expensive emergency interventions. 
The proactive approach to medicine focuses on small interventions at the first sign of an issue. Wearables give doctors the insights and information to make more effective life-saving medical decisions. 
Improve Clinical Efficiency 
Wearables create a more seamless linkage between patients and their remote care teams. By having access to remote patient data collected in real-time, remote providers have much more insight into their patient's care needs. 
As wearable technologies continue to be adopted by healthcare organizations, these tools provide the means to monitor health data in real-time to improve clinical efficiencies at scale across your organization's entire footprint.
How does wearable technology improve workflow in healthcare?
Personalized care
Medical practitioners can harness digital wearables to create physiological trajectory models that promote patient recovery and overall health improvement through gradual lifestyle changes. This personalized health guidance presets specific biometric values as the ideal milestones to accomplish—ultimately fostering better patient engagement and awareness of the users' current health. These biometric criteria—gleaned from detailed insights into their medical history and lifestyle—may comprise average heart rates, glucose levels, blood pressure readings, etc.
Remote patient monitoring
Digital wearables, alongside other medical innovations like telehealth, remove geophysical barriers to medical access by bringing quality care to patients from virtual channels. This lean alternative clamps down the costs of healthcare logistics and eases the medical staff's mounting workload exacerbated by the soaring cases of Covid-19.
Likewise, remote monitoring dramatically improves patient outcomes by offering outpatient care in real time at a fraction of the in-clinic costs. By eliminating the need for hospital visits, wearables afford users an enhanced care experience from the comfort of their homes.
Advanced diagnosis and biometric alerts
The widespread use of digital wearables for medical diagnostic purposes emerges from the desire to substitute conventional medical assessments often involving cumbersome and invasive procedures with delayed results.
Alternatively, wearables encourage discipline and self-management—facilitating greater access to preventive care or streamlined medical interventions to critical patients through profound data insights and ongoing end-user monitoring. By assessing the data generated by these ambulatory health trackers, healthcare providers can quickly identify anomalies in patients' physiological parameters, particularly those alluding to any onset of severe diseases or deteriorating health conditions.
Seamless exchange of health data
Patients can grant access to the data curated by their medical wearables with physicians of their choice wherever they go. This increased accessibility, in turn, enables healthcare providers to provide timely and appropriate medical care.
Medical practitioners can also expedite various clinical approaches by integrating the authorized health data from the wearables into the existing electronic health records. Given the sensitive nature of this information, wearable ecosystems enabled by healthcare organizations must operate on robust safety protocols to protect patient confidentiality. To further ensure regulatory compliance, large-scale data analysis on clinical information must anonymize any identifiable details so that practitioners can excerpt critical health trends and statistics in a given population without jeopardizing the patients' right to privacy.
Clinical trials
Medical practitioners, scientists, and researchers continue to push the boundaries of wearable devices by exploring and championing their wider integration across many use cases, especially in clinical trials and advanced medical research. For example, in partnership with Cedars-Sinai, Samsung has delved into the curative potential of sensory-rich VR (virtual reality) in alleviating pain as part of a larger initiative to curb opioid abuse.
The next step
Wearable technology undeniably plays a pivotal role in healthcare—bridging the efficiency gap in various medical processes and services to improve patient care. However, as the technology steadily gains momentum, concerns over data privacy and legal protection have insidiously emerged to the surface.
A report by Manatt Health and the Robert Wood Johnson Foundation underscores dire regulatory obsolescence in certain areas of HIPAA implementation. It notes that although HIPAA provides comprehensive protection of medical data produced by healthcare providers, the current state of the law falls short in governing the utilization of health data collected through mass commercial wearables and software applications outside the supervision of healthcare providers. With the absence of a uniform data privacy regulation, it is now up to medical practitioners and private companies to build consumers' trust by creating transparent privacy policies, preventing aggressive data collection, and guaranteeing anonymity to any identifiable information.
Why Asahi Technologies
Data privacy is one of the most prevailing issues surrounding modern custom healthcare software development. At Asahi Technologies, we can help you develop an intuitive medical software solution that promotes wellness to end-users while maintaining the integrity and confidentiality of their shared information. Reach out to us about your business requirements right now to get a complimentary consultation.
Stay ahead of the game with our helpful resources
Why should doctors develop on demand apps for their clinics?
Telemedicine apps are widening the reach of doctors. According to Fortune Business Insights, the global telemedicine market was valued at $87.41 billion in 2022 and is projected to grow from $94.44 billion in 2023 to $286.22 billion by 2030, at a CAGR of 17.2% during the forecast period. This portends well for doctor-on-demand app development, as telemedicine includes communications technologies that boost doctor-patient interactions. You can see that the trend of healthcare providers using communication technologies to connect with patients is catching up in the US. The percentage of physicians using tele-visits/virtual visits grew from 14% in 2016 to 80% in 2022, while the percentage of physicians using remote monitoring devices grew from 12% in 2016 to 30% in 2022.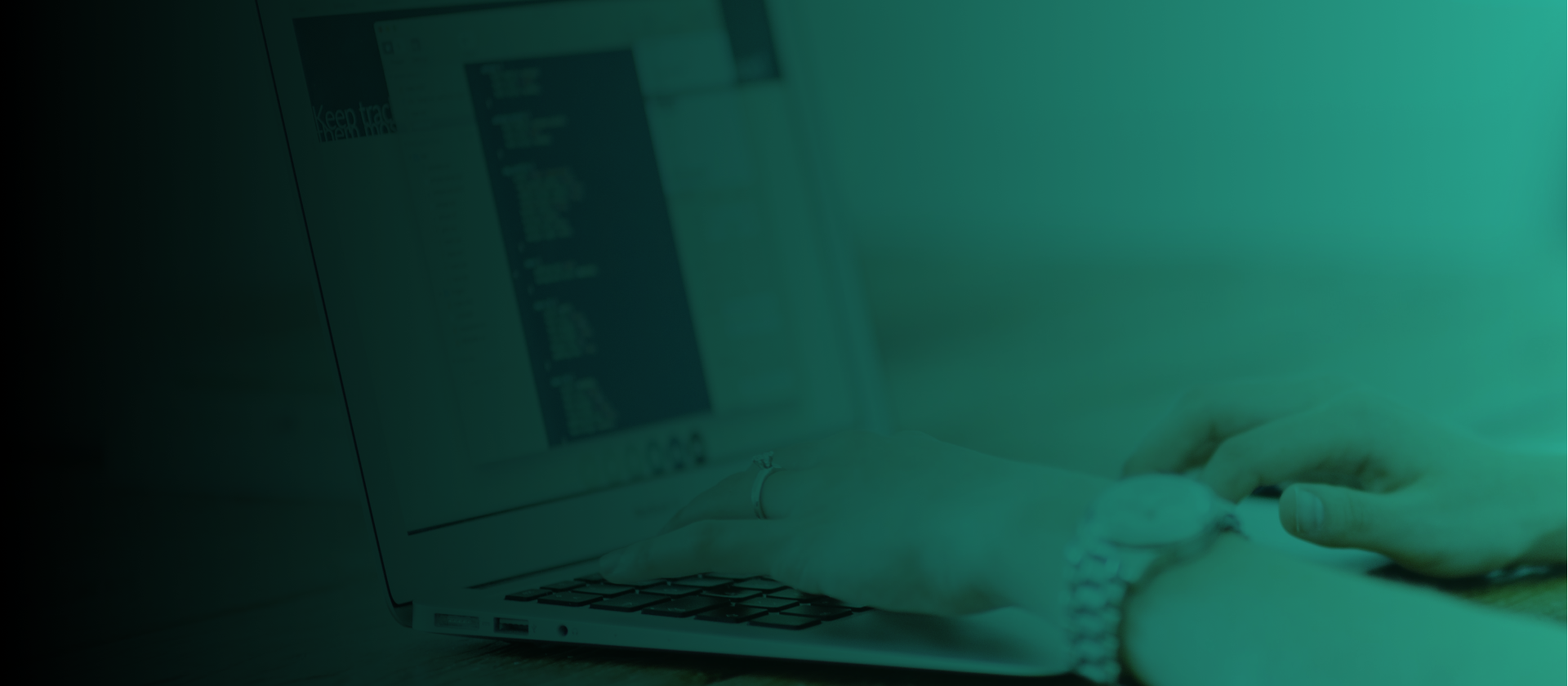 How do mobile apps streamline hospital supply management
Hospital supply chain management is the governance of the flow of medicines, medical products, equipment and services from manufacturers to patients. Supply chain management in hospitals however does not merely mean giving out medical supplies, pharmaceuticals and equipment. The trick is to ensure that the right products are available in the right quantities, at the right time, and at the right cost to support the best possible patient care.