Key Highlights
A progressive web application (PWA) is a web-based software built using HTML, JavaScript, CSS, and WebAssembly. 

PWAs are the perfect choice for delivering digital health solutions designed for medical providers and their patients. 

For many healthcare organizations, the shorter development timelines, lower costs, and quicker time-to-market make building custom PWAs an attractive option instead of releasing native apps.
Slowly but surely, progressive web apps are replacing native apps. For many healthcare organizations, the shorter development timelines, lower costs, and quicker time-to-market make building custom PWAs an attractive option instead of releasing native apps designed exclusively for Android, iOS, and other operating systems. 
Native applications are built using Objective-C, Swift for iOS, and Java for Android. Instead of requiring developers to work with multiple languages and development parameters, PWAs are constructed from a single code base. Meanwhile, because they are designed to work with web browsers such as Chrome, Safari, Firefox, and Edge, progressive web apps bypass the release requirements of app stores. 
It's quicker to build, maintain, and update PWAs—instead of waiting and waiting for new releases—to deliver responsive and scalable digital health solutions. Developing a progressive web app (PWA) with React JS is a great choice for releasing custom healthcare applications. 
In this article, learn more about how to build a PWA to deliver user-friendly digital health applications to streamline more efficient interactions between patients, providers, and payers. 
Building Progressive Web Apps to Deliver Digital Health Applications 
Initially developed by Facebook, React has become the world's most popular Javascript framework and the best choice for building PWAs with human-centered design principles and a highly responsive user interface to delight end users. 
One of the key advantages to of progressive web application development using React is that many consider it much easier to debug and appreciate the massive developer community supporting new releases. 
Healthcare PWAs built with React are a great choice for developing accessible and adaptive digital touchpoints linking patient-consumers with their physicians, insurance plans, and other vital links in community health networks.
Key Features to Distinguish PWAs
The healthcare industry moves quickly, and ensuring that the right people have access to the correct information without service delays is essential. Many use cases exist for digital healthcare products built using the PWA architecture. 
Here are a few of the main features to distinguish PWAs from other digital products: 
Responsive and Compatible Across All Browsers:

PWAs use progressive enhancement web design principles. This approach delivers an experience tailored to a user's browser and connection quality, resulting in a more seamless experience. 

Offline Access:

Your healthcare PWAs can be accessed during low network connectivity and even offline times. 

Intuitive User Experience:

PWAs provide navigation and functionality that mimics native apps delivering the ability to create highly personalized digital experiences. 

Push Notifications and Messaging:

PWAs are designed to keep users active and engaged and provide access to modern push notifications and messaging services, creating a vital touchpoint. 

Automatic Updates:

Ensure your PWA is constantly updated and ready to provide the highest quality experience to your end-users. 

Cybersecure:

PWAs are protected with HTTPS to safeguard access to your organization's sensitive data. 

Accessibility:

PWAs are discoverable via a URL with the option to add the application to your user's home screen. 
Things to Consider Before Building Custom Progressive Web Apps
Progressive web apps are an excellent choice for many digital health products but are not the only option. 
In some cases, building a custom native or web application might make more sense. 
Here are some things to remember when choosing if a PWA is the right development approach for your custom software development project. 
Challenges with some iOS features 
PWAs work on newer Apple devices, but compatibility needs to be improved on older models. Additionally, it is not possible to integrate PWAs with many of iOS's most popular features, such as Touch ID, Face ID, ARKit, Bluetooth, serial, Beacons, altimeter sensors, or battery information. That said, as of the 16.4 betas for iOS/iPad, push notification functions are now available—a very positive development. 
Challenges across legacy mobile devices and browsers 
Progressive web apps are a new development methodology, and functionality can be limited when users access them on older browsers of mobile device technologies. PWAs deliver a scaling experience, but at the lower end of the performance spectrum, some users may need help to enjoy the full range of functions. 
Versatile but not the only solution 
In many use cases, PWAs are every bit as nimble as traditional web applications; however, in some areas, native mobile apps are just simply better. Take battery life, for instance, where apps written in Swift or Kotlin deliver better results than JavaScript.
Implementing PWAs to Enhance Patient Care 
Progressive web applications empower healthcare organizations to release highly effective digital health tools. Many researchers are calling PWAs the future of remote healthcare services because of these advantages for enterprises: 
68% increase in mobile traffic

15-fold improvement of load and installation speed

25-times reduced use of device storage

52% average conversion increase

78% average session increase

137% engagement increase

42.86% lower bounce rate when compared to that of mobile websites

133.67% increase in page view
Patient portals, scheduling tools, databases of information about your providers, frequently accessed questions, and valuable information about how patients can better manage their symptoms are all tasks that can be completed today using advanced web applications running on smartphones, tablets, and other mobile devices. 
PWAs extend the reach of healthcare organizations to release digital products that meet their customers where they are and connect them to the services they need to live healthier lives. Mobile health technology use is accelerating. Deliver more seamless experiences with scalable web apps. 
These new types of web applications deliver a seamless mobile experience that helps your organization establish a more successful and profitable relationship with your customers. One of the things that sets PWAs apart is how much their users appreciate them. 
Deliver seamless digital health services that anyone with a web browser can access. Build custom PWAs to deliver digital health applications for your organization.
Progressive Web Apps for Healthcare 
One of the best reasons to build PWAs for healthcare is that they help to break down barriers to care—instead of requiring users to download an operating system-specific application, all they need to do is type in a web URL. 
PWAs deliver the smooth and rich user experience of a native application matched with the ease of use and discoverability of a website. Healthcare organizations can expand their digital front door by releasing user-friendly digital health solutions that reduce friction, making it easier for patients and providers to manage care. 
Here are some examples of the types of digital health solutions that can be built as PWAs: 
Healthcare customer relationship management (CRM) portals 

Remote patient monitoring solutions 

Patient engagement platforms 

Medical billing applications 

Telehealth software 

Medical practice management tools 

E-Prescription apps 

Mobile patient systems 
Why are PWAs the Best Choice for Releasing Digital Health Applications that Deliver a Premium User Experience? 
Over the last ten years, internet usage has doubled—consumers are comfortable using mobile technologies, and service providers such as Amazon have made consumers expect seamless digital experiences anytime they visit a website or access an app. 
While digital health applications offer the tantalizing opportunity to enhance every aspect of healthcare service delivery, the stakes have never been higher. Healthcare organizations often don't get a second chance to deliver a delightful digital experience. 
It is absolutely essential that patient consumers, providers, payers, and other community stakeholders have access to stable and responsive services that deliver the utility and functionality they need to drive usage. 
PWAs are the best choice for releasing digital health applications that are quick, responsive, and highly adaptive. For fast-paced organizations looking to harness the full potential of digital transformation, progressive web apps offer the perfect consumer touchpoint.
Benefits of a Progressive Web Application (PWA) to Deliver a Digital Health Product 
Here are the key benefits PWAs offer over native health applications: 
Responsive, Compatible, and Adaptive 
PWAs are designed to work in a nearly uniform way across all browsers and devices. They are responsive to the needs of users and the demands of specific devices while delivering a singular experience that allows your organization to enhance your branding and deliver a premium user experience. 
Online, Offline, and Low-Connectivity Usage 
PWAs are designed to provide more robust functionality when in low-connectivity environments and even offline. Native applications require connectivity to deliver their full functionality meaning users without WIFI or access to iOS or Android devices could miss out on vital services. 
Modern App-Like Functionality 
Though PWAs deliver the searchability of web pages, they deliver the look, feel, and functionality of native apps. Users love using applications that deliver a user experience matching the expectations they have from the other apps they use on a daily basis.
Real-Time Push Notifications 
PWAs allow your organization to reach out to patients and providers in real-time. Push notifications make it much easier to ensure compliance and promote activities to deliver the best possible medical outcomes. 
Continuous Improvement 
PWAs deliver the ability to release updates automatically without the need for users to manually complete downloads. Deliver core services faster and improve them on the go by leveraging a more nimble and agile development process. 
Security 
PWAs offer Hypertext Transfer Protocol Secure (HTTPS) to secure data transfers and safeguard digital communications. HTTPS encryption acts as a first line of defense against data loss. 
Quick Uptime 
PWAs are discoverable, like websites using normal URLs. This means that users can get up and go with a hyperlink instead of needing to complete a complicated download or install a new type of software. 
Progressive web applications deliver the agility needed to release highly responsive tools to improve the efficiency of care delivery. Building PWAs allows healthcare organizations to harness enterprise-wide agility and improve efficiencies at scale. 
Deliver digital health products to delight your patients and providers. We're here to help. 
Conclusion 
Progressive web applications are highly versatile web applications that are perfect for many digital health products. There are many advantages to using PWAs to create digital health applications such as patient portals and other types of services accessible via a URL. If you want to build a custom digital health solution, our team is here to help.
Let's Build a Custom Healthcare Application Together 
Want to schedule a consultation? Asahi Technologies is a custom healthcare software development company headquartered in New York that specializes in building PWAs to deliver end-to-end digital health solutions. 
Our healthcare technology solutions architects deliver the technical precision your organization needs to dramatically shorten the software product development life cycle. Get in touch to learn more about our custom healthcare software development, staff augmentation, and strategy consulting services. 
Our experience is expansive, but our focus is precise: we're on a mission to deliver the future of healthcare. Let's build a custom software solution together.
Frequently Asked Questions (FAQs)
Can You Build Progressive Web Apps for Healthcare With React?
Yes, React is the world's most popular software development framework to build a progressive web application (PWA) for healthcare.

Why choose a PWA to deliver a digital health application?


PWAs are the best choice for releasing digital health applications that are quick, responsive, and highly adaptive. For fast-paced organizations looking to harness the full potential of digital transformation, progressive web apps offer the perfect touchpoint.

What's the best way to describe a progressive web app (PWA) in a simple way?


A progressive web application (PWA) is a type of web-based software built using technologies like HTML, JavaScript, CSS, and WebAssembly.

What is the Digital Health PWA Website?


A digital health PWA website is a type of web application that combines the discoverability of a website with the utility of a native application. 
Stay ahead of the game with our helpful resources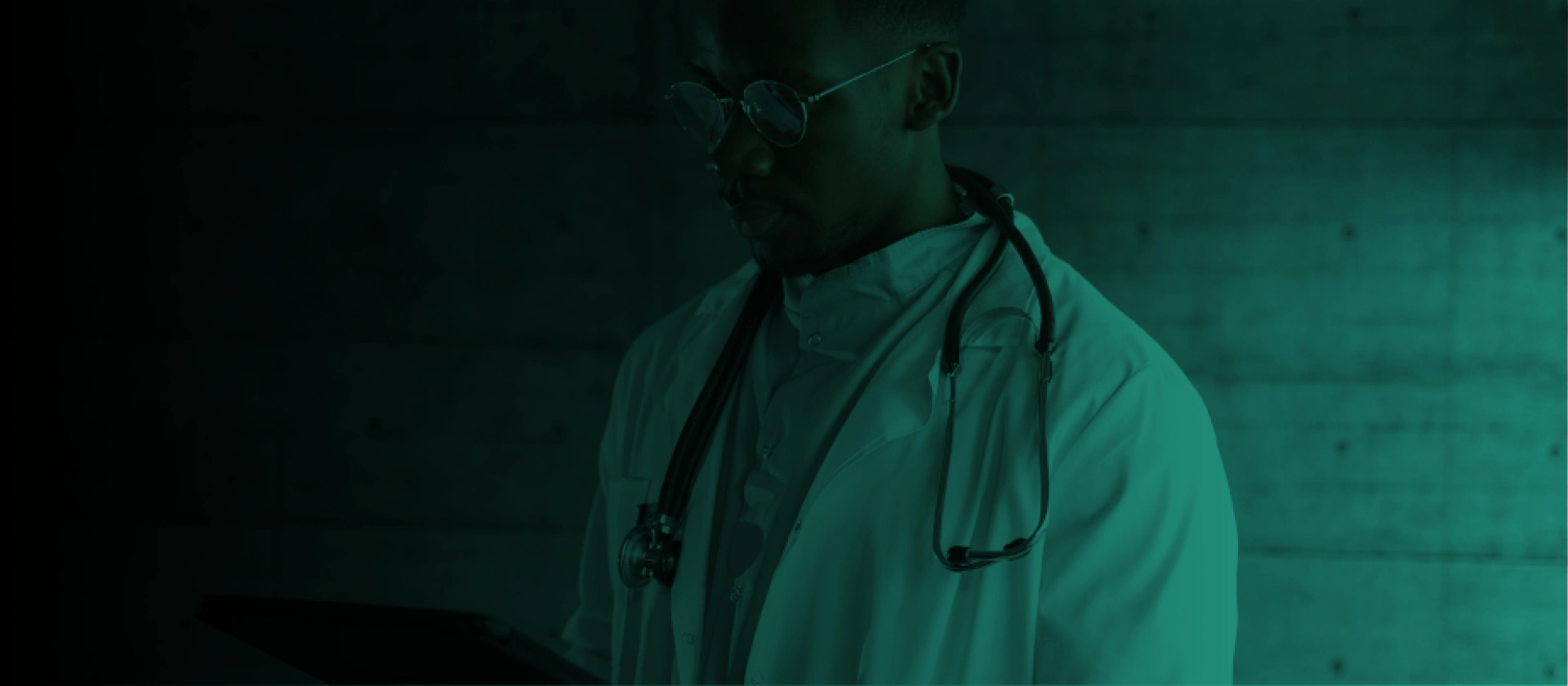 How can patient portals improve communication in healthcare
Health is wealth, and time may be the most valuable commodity. No one wants to waste time or be left waiting when health is in jeopardy. That's where digital patient portals come in. In recent years, few pieces of the digital health ecosystem have transformed practice environments and medical outcomes as remarkably as patient communication portals. Patient portals for healthcare improve communication to create a more potent therapeutic alliance between patients and their community health resources. These software tools extend the reach of healthcare organizations and deliver digital acceleration to fuel competitive advantage.